Edinburgh Blues Club
James Oliver Band
with
James Oliver Band
,
Robbie Reay & Willie Cran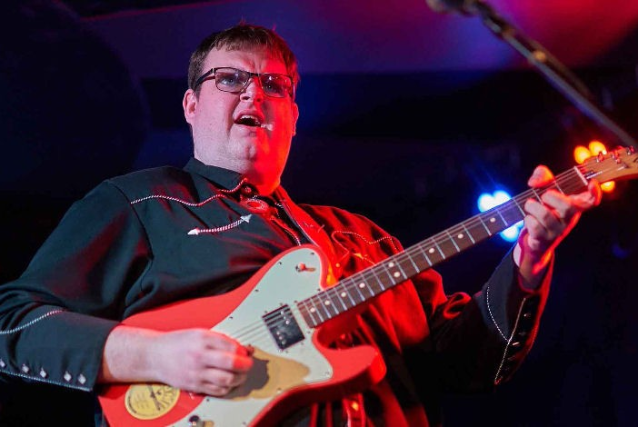 £18
James Oliver Band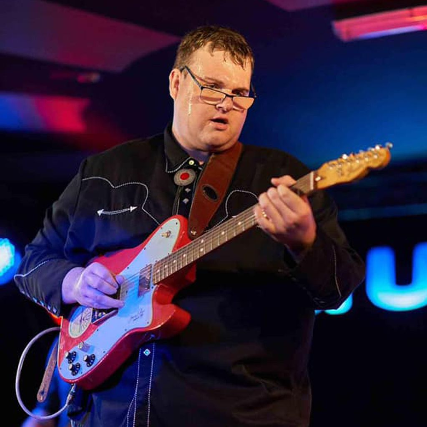 James Oliver has already rubbed shoulders with many of the greats of the guitar firmament Albert Lee..Bill Kirchen..Greg Koch to name a few Now, having recorded three vital, very contemporary albums with his old band, he is preparing to write a new chapter of not only his career but also Welsh music history.

His progress since forming Glas in early 2012 has been steady with nearly 2000 gigs since, playing every gig in the Valleys before expanding horizons beyond. See him on stage, though, and spectacular is very much the word. Little wonder the late, great Deke Leonard of Man/Iceberg fame was moved to say that 'Speaking as a guitarist, James Oliver scares the hell out of me.'

Bill Kirchen says .James Oliver is the real deal, a passionate roots rocker loaded with guitar firepower.

As music business veterans will tell you, success is 10 per cent inspiration and 90 per cent perspiration. As he enters the next stage of his career, James Oliver has a track record that shows he will not allow an ounce of his talents to be wasted. And with new musicians to interact with, chances are the music in store will exhibit hitherto unheard dimensions to delight his growing army of fans. With his new album of original material TWANG set for release in 2020. James plays
Blues, rock a billy, rock and country…it's all here in one explosive pickin package'
Robbie Reay & Willie Cran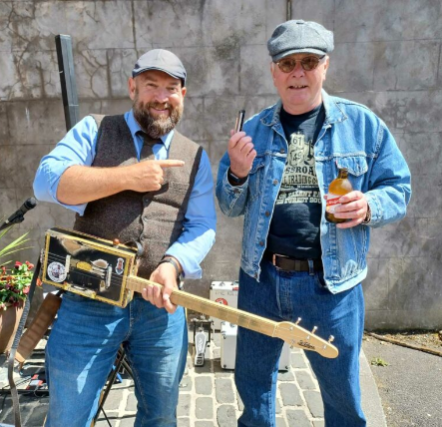 Established International Blues Musician Robbie Reay is making waves on the music scene in the UK and Europe. In the last few Years, Robbie has played a number of UK blues festivals and has established himself as a real force in the British Blues scene. Robbie performs solo in the UK and overseas, playing original, Contemporary Blues songs with Slide Guitar and driving Cigar Box Guitar foot stompers. Robbie also performs with his band The Killer Cats and as a duo accompanied by Will Cran. Robbie's Blues repertoire is intertwined with sincere balladry in a virtuoso style that's hard to beat. He lives the blues, he breathes it and if your lucky, he'll bring along his spade guitar. Dig It!.. Robbie said "once you've experienced the blues it stays with you, its not something you can get rid of. To quantify it in words is not easy, its organic, personal and not something we control, its simply life." Blues Music is an honest emotional expression whilst being true to your feelings. "You live it, you feel it, it becomes part of you like a disease". "It's hypnotic, it heals your soul, it's becomes your salvation".